Who We are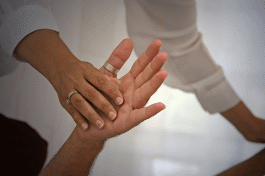 Dr. Michael Rogers, Chiropractor
As a healthcare practitioner, I believe that personalized preventive care is the utmost importance in helping people achieve their health goals. Education and experience in the healthcare field has enabled me to incorporate a client centered approach to medicine that is tailored to the unique needs of those who seek my counsel.
Because beliefs, attitudes and motivations can all play a major role in overall wellness, I examine and include the physical, mental and emotional aspects of all my clients in order to make a more holistic and accurate diagnosis. My devotion to good health is the basis and primary focus of my patient practice. I value the trust and confidence of my clients with whom I work in partnership for better health.
About My Practice
You have entrusted us with your health and wellness. We take that responsibility seriously by providing the best in client care and services. Every time you visit our office you are greeted by courteous staff and are treated by dedicated professionals. It's a standard that we have set for ourselves and one that we commit ourselves to every day. WE are here to help YOU solve your health concerns and we hope that our website serves as a further resource for you. If you to need to ask a question, explore a topic of interest or investigate a new product, you can do so from the links in the
Resources
section of this site where you have access to current news and updates selected for you from our practice as well as access to PubMed, a comprehensive medical information resource. Our goal is to become an invaluable healing and resource tool in your journey to health and wellness.
Our Philosophy
We believe that all people deserve to be heard. We believe that you must get results. We believe that using cutting edge knowledge and technique is far superior to the acquisition of gadgetry. We believe that the price for the service must be fair and represent value to you. We believe that by utilizing the latest research and clinical developments we make your care more effective. We believe that you deserve an honest appraisal of your problems and if you are not able to be helped by our care then we will use our resources in the health care community to steer you in the right direction.