Welcome New Patients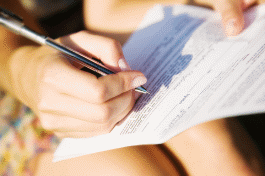 We offer our paperwork online so you can complete it in the convenience of your own home. Here are the essential forms we use and why we need them.
Everyone should complete the first FIVE forms. Please bring these forms with you as well as your insurance information for your first office visit.

1. Patient History Form
Please outline your general health history as well as provide the details of the injury or health issues that are bringing you to our office and Chiropractic care.

2. Primary Care Physician Form
We believe in maintaining a close professional relationship with your Primary Care Physician. This information allows us, with your permission, to send our notes and reports to your Primary Care Physician so that they stay informed on your medical treatment.

3. Release Of Medical Records
Please sign the bottom of this form in the event we need to request copies of your medical records from another provider or facility.

4. Office Policies Form
We want to make sure that you know all the ins and outs of our practice from our office hours to how we design treatment plans.

5. Privacy Form
HIPPA form to let our New Patients know their information is strictly confidential and we will never break the Doctor/Patient relationship.

6. Personal Injury/Auto Accident
If your health issue is the result of an auto accident, we need some additional information. Please complete this form and bring information regarding your automobile insurance for billing purposes.

7. Worker's Compensation
If your health issue is the result of a work related injury, we need some additional information.


---
Free Adobe Reader®
Each form is a PDF document file. If you do not already have Adobe Reader® installed on your computer, click the Adobe® image to download for free.