Testimonials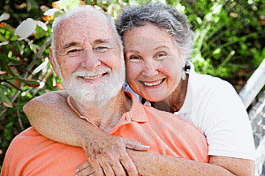 There are many reasons to choose chiropractic care. Read more about the healing benefits of chiropractic along with some of our success stories!
Spinal Problems and Back and Neck Pain
Everyone, regardless of age or condition, can benefit from a nervous system that is working at its very best. Most people associate chiropractic care with headaches, neck and back problems. Chiropractic has at it's core the belief that a balanced spinal column and protected nervous system is the key to optimum health. Spinal adjustments realign problem areas to allow the body to heal itself from pain naturally.
"I love being active and spending time playing sports with our children but when my lower back started giving me trouble it really slowed me down. When my primary care doctor did not have an answer to fix the pain I tried chiropractic care. I have been having regular spinal adjustments for years now and this has had amazing results in keeping the pain from coming back. Thanks to Dr. Rogers' skills, you won't find me just on the sidelines!"
Robert H. Pembroke, MA
---
Acquired or Organic Complaints
Many patients have had success treating health issues that are "non-back" health problems. Chiropractic care can help everything from migraines and asthma to colic and stomach problems.
"Migraine headaches have plagued me my whole life and they have been bad enough in the past to make me miss work, fun times and even threaten to make me feel depressed due to the pain and never knowing when they would come on. I tried various medications and tried reducing stress in my life but nothing has helped as much as regular chiropractic care. I do not know how exactly it works, but I go for very long stretches without these awful headaches and if I feel one starting, going to Dr. Rogers' office for an adjustment right away can usually make it go away. Chiropractic has really changed my life."
Sharon M., Norwell, MA
---
Natural, Drug Free Health Care
Pharmaceutical companies will have you believe that their drugs are the only options in healing medicine when in reality there are many natural remedies and choices available as alternatives. Chiropractic believes in drug free, safer options to help avoid invasive surgeries and strong drugs.
"I am a graphics artist and I make my living doing commercial sketches and working long hours on the computer. Years ago my shoulder started giving me pain that was so severe that at the end of the day I could barely raise my right arm. I tried pain pills and then cortisone shots and I was very afraid that the pain was getting worse and that I was facing surgery and maybe even having to give up my career. Then I tried chiropractic and it took regular sessions for awhile but it worked and the pain no longer returns even after a whole day working in my studio. I cannot tell you how relieved I am not to rely on drugs or face surgery anymore."
Debbie H. Hingham, MA
---
Maintenance and Prevention
Chiropractic care is part of a healthy lifestyle to prevent illnesses and stresses before they can rob us of our health and wellbeing. Staying well is the best medicine!
"Heart disease runs in our family so I make sure that my husband and I live as healthy a lifestyle as possible to do all we can to avoid this illness. We exercise and eat well and even though we do not have insurance that covers chiropractic, we see Dr. Rogers regularly for 'tune ups' because we strongly believe that a strong nervous system can prevent a whole host of serious conditions. John and I are healthy and grateful for our good health and to the help of chiropractic."
Joy L. Plymouth, MA
---
Join us on a road to recovery and creating a lifestyle of optimal health and wellness. Call today for an appointment! 781.826.6311